About National Equipment Co.
Established in 1945 by E. Don Swann, National Equipment Co. has grown from our founder's garage in the Warwood neighborhood of Wheeling WV to our current location on the corner of 14th and Water Streets at Heritage Port in Downtown Wheeling.
Born in Macon Mississippi in 1903, Don moved to California and served as a Naval Engineer before taking a position with The National Cash Register Company in Dayton, OH. Don moved to Wheeling after training and was a Business Machine Mechanic, servicing cash registers, business and banking machines. He went out on his own and continued to service and sell business machines as well as slicing machines and commercial refrigeration equipment.
In the late 50's and early 60's he was joined in the business by his three sons. Bob, Jim and Bill then purchased the business and continued to expand into commercial kitchen equipment & refrigerating equipment sales and kitchen supplies.
The third generation would get started in 1978 with Jim's son, Jimmy, joining the family business. He served as President from 2001-2022 before retiring. Bill's son, Mike, joined in 1990 and is still active in the business today.
We are excited to announce our new store opening in Morgantown, WV in 2023! We have been servicing the region for many years, and are excited to now officially call it our home! We look forward to continuing the relationships that we have built and partnering with local foodservice professionals to bring new and innovative ideas to the consumer.
We have enjoyed this business for 78 years; as proud as we are of our past, we are even more excited about the future. Take a minute and meet our team: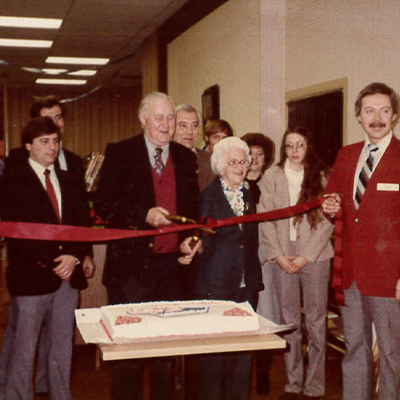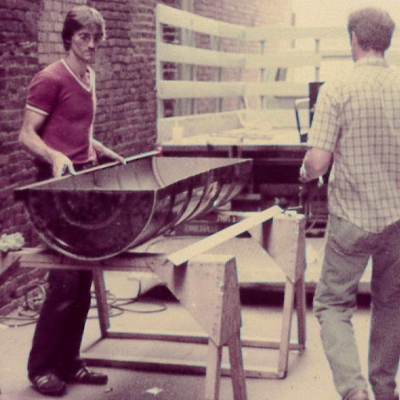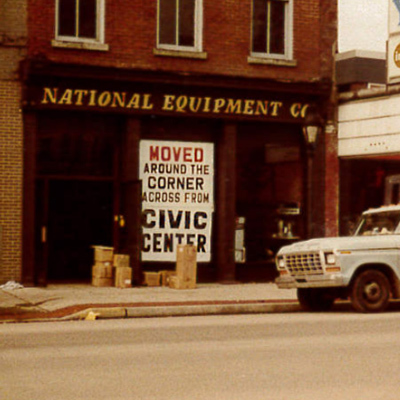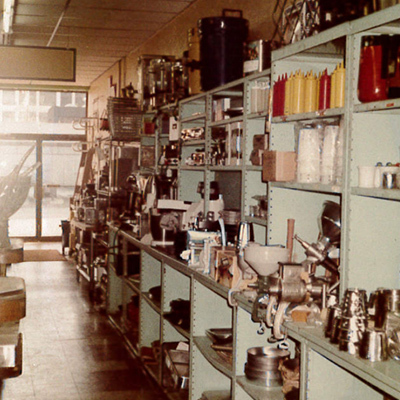 Meet the National Equipment Co. Team!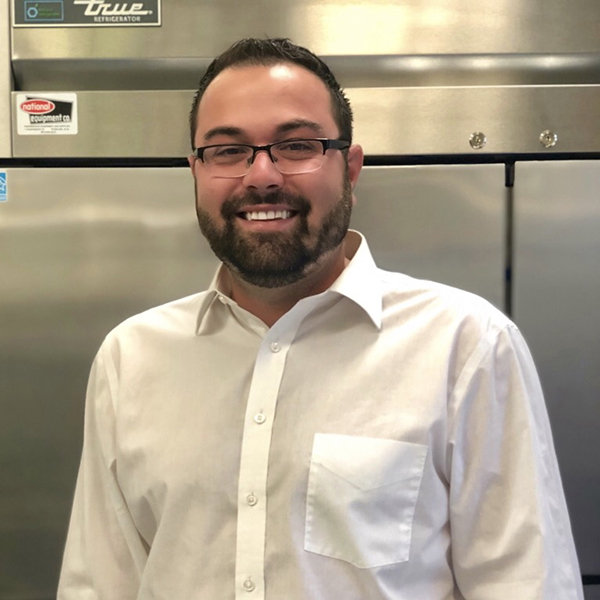 Jade Waligura – President
Jade is a commercial banker gone rogue joining the business in 2018, with extensive knowledge in business and sales. He has completed projects in hospitals, schools, traditional restaurants, fast casual applications, bars & breweries, hospitality and more. He believes in traditional relationship-based customer engagement. He joined the business as Director of Sales & Marketing before becoming our current President in 2022. He values the 78 year history of the business and embraces the daily challenge of continuing to grow and expand. Personally, he enjoys traveling with his wife, Brandi and their golden retriever, Scarlet, Ohio State football (O-H!) and anything related to golf.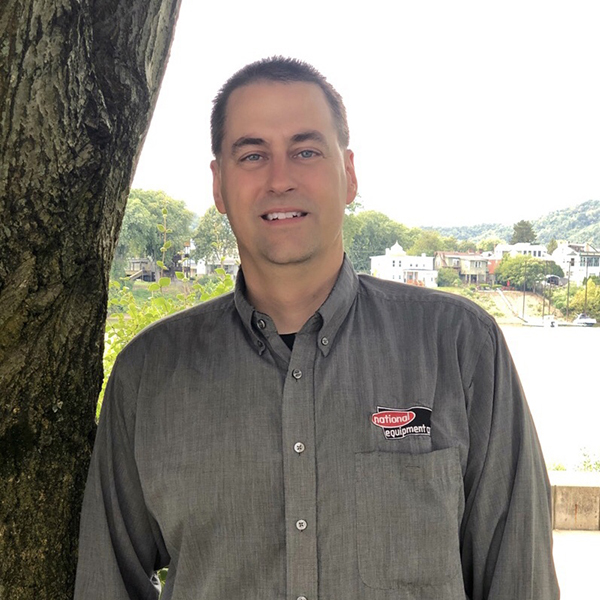 Mike Swann – Vice President
Mike joined the National Equipment team officially in 1990 after growing up around the family business. Mike has many years of experience in project management, equipment sales and bid work. He has completed projects in schools, universities, healthcare, restaurants, hospitality and other commercial kitchen applications. Mike enjoys eating, Pittsburgh sports, making 30 year old movie references and spending time with his family.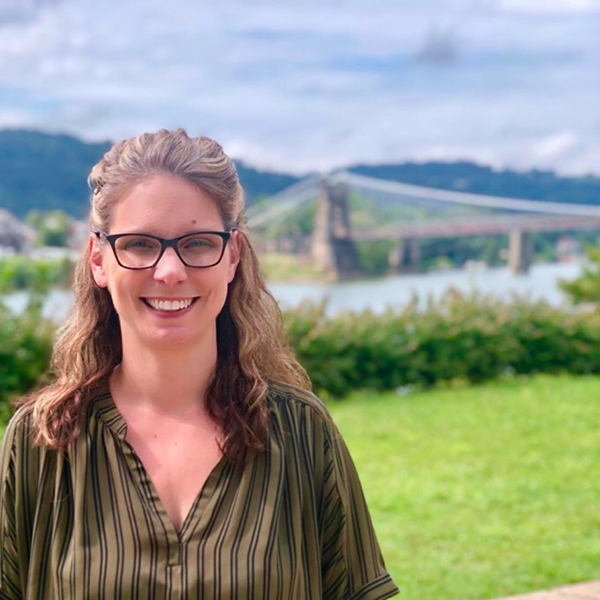 Debbie Wood – General Manager
Debbie started in foodservice in high school working at the grandstand concessions in Washington PA and then moved onto Pizza Outlet in Moundsville, WV. She has been with National Equipment since 2007 and enjoys helping customers with their concerns and needs to make their business successful. Debbie has a husband, David Wood, since 2000 and 2 children, Mechenzie and Zeke. She enjoys hanging outside by either Jeeping, motorcycling, or camping.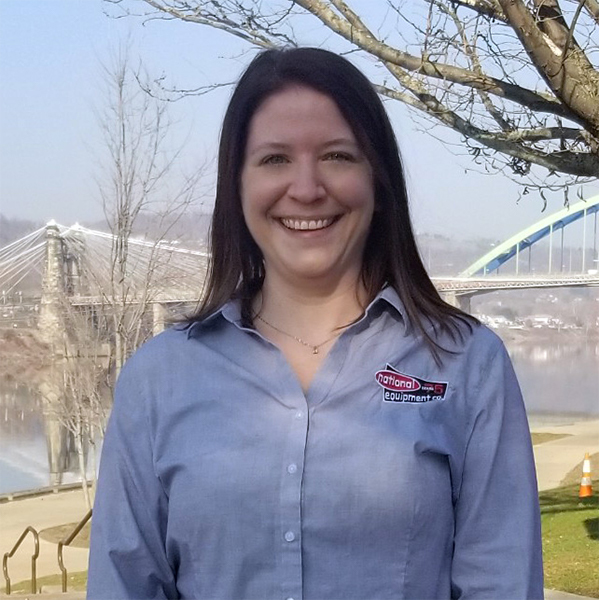 Jill - Office Administrator
Jill entered the restaurant business on a whim in 2009, only planning to spend three months at the restaurant where she served and bartended. Eleven years later, she decided she needed a change. Well, sort of. Jill joined our team in 2020, and she enjoys working in the business from a different perspective. She spends most of her free time chasing her little boy, and loves to go on little adventures with him and her husband.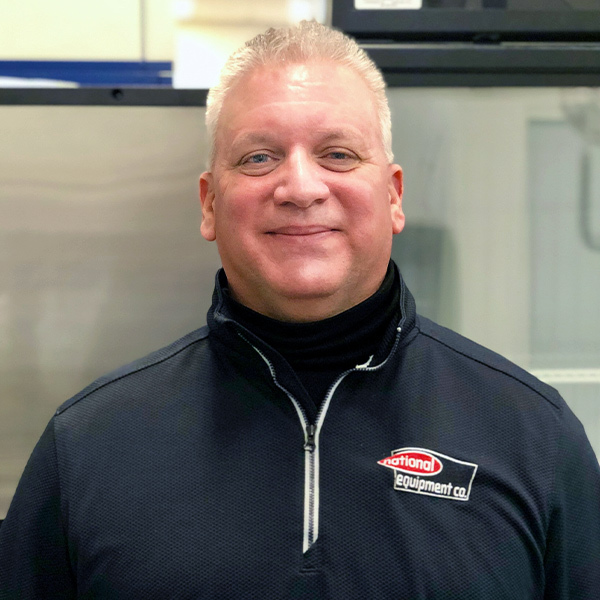 Russ Hadorn - Regional Sales Manager
Russ is a lifelong resident of the Ohio Valley, raised in Wheeling. He is a Wheeling Park and Wheeling University graduate, with a degree in business marketing and management. He has managed and sold in the equipment industry for the past three decades, both locally and in the Pittsburgh markets. Russ has helped expand our sales territories since joining the business, with his focus now on the new Morgantown store and greater market area. He has four daughters and three grandchildren. Russ enjoys traveling and visiting new wineries.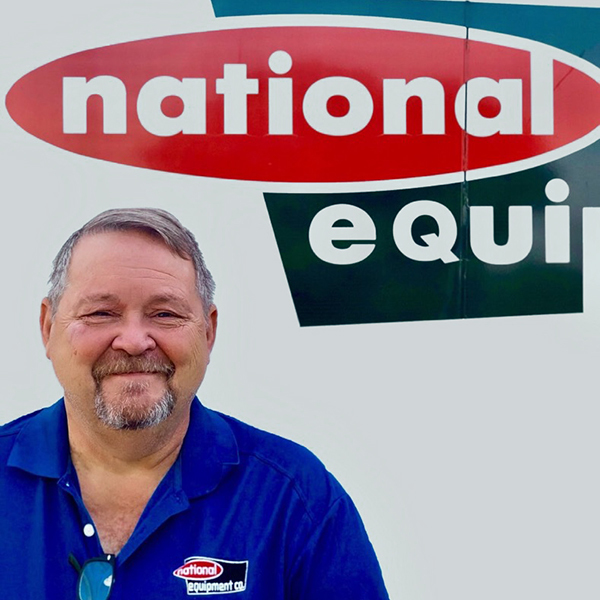 Joe Younkins - Outside Sales Representative
JoeDoughBoy joined the National Equipment team in 2018. He gets his nickname from being a bread man for 37+ years before finding his way to us. Joe is an outside sales representative and covers territories in PA, WV and Ohio. Personable and professional, he will make you feel at ease by placing orders for you and checking with your business to make sure all your restaurant supply needs are satisfied.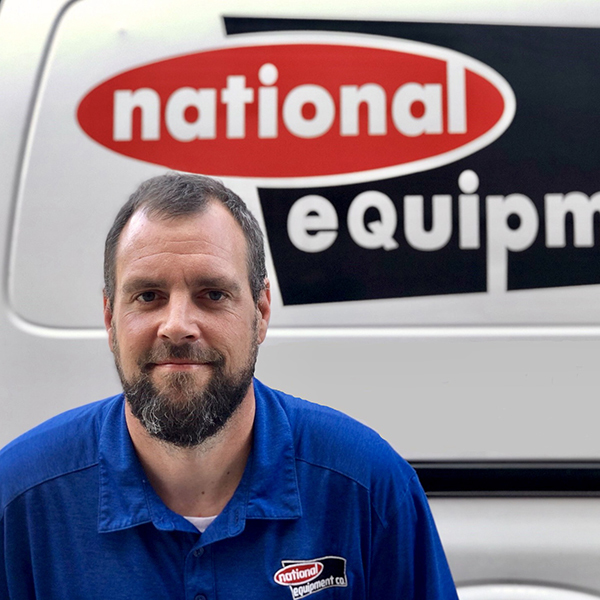 Lewis Rhodes - Outside Sales Representative
As a husband and father of 3 better known as "Lew", he's the guy behind the scens. Lew has been in charge of our warehouse department since 2018. He has 10 years of warehouse experience. Full of jokes and personality, he's always there as a helping hand. He often gets grief for being a Cincinnati Bengals Fan, but other than that he is a pretty cool guy.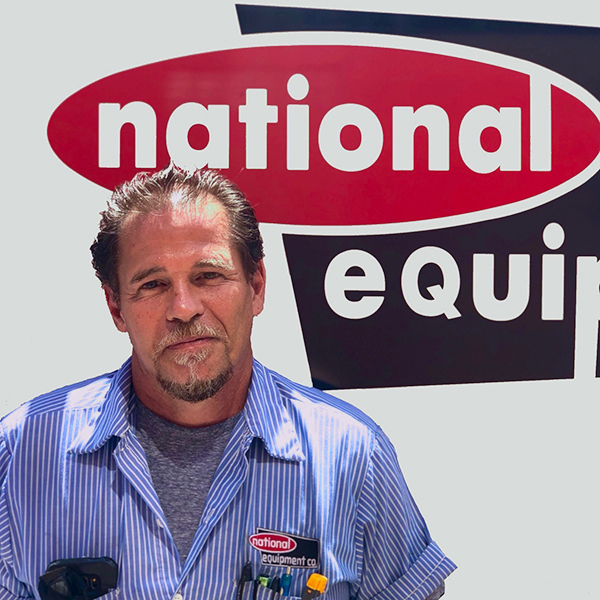 Don Moore – Technician
Don joined National Equipment team in 1989. He has over 33 years of experience as a technician. Don enjoys the challenges our industry has to offer, but in his downtime, he enjoys fixing old clocks, fishing, throwing darts and hanging out with his family.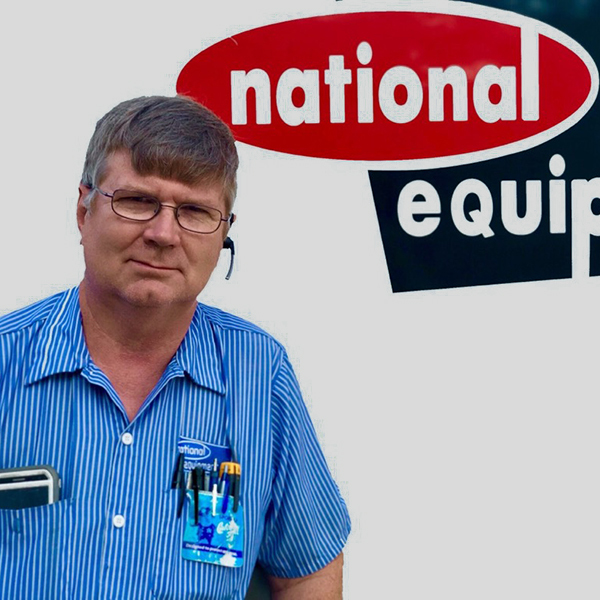 Shawn Smith - Technician
Shawn joined the National Equipment team in 2010. He has 9 years of experience as a technician. Shawn is certified in Industrial Maintenance, Appliance Repair, and HVAC. Shawn enjoys meeting new people on the job, as well as Beekeeping and Woodworking in his spare time.
Brent Bennett - Technician
Brent joined the National Equipment team in 2016. He has been a technician for 12 years and has his HVAC certification. Brent originally joined our team as a Warehouse Operator before working as a Technician in the field. He loves to meet new people and he loves to talk. He enjoys his downtime camping with family and is also a volunteer fire fighter.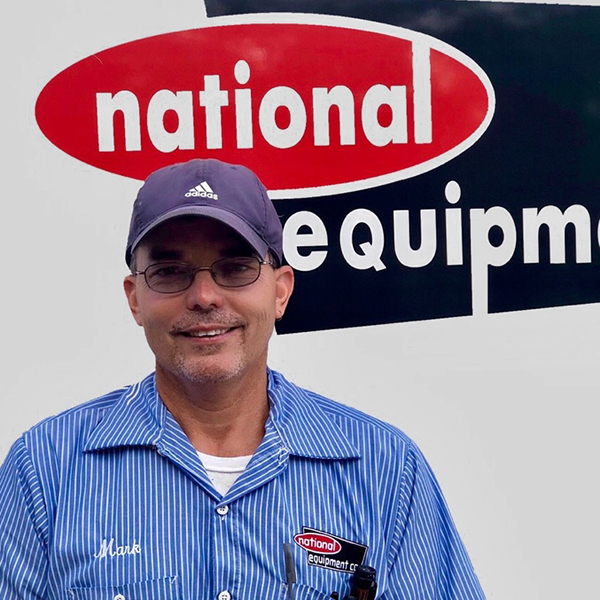 Mark Clegg - Technician
Mark joined the National Equipment team in 2018. He has 5 years of experience as a technician and is certified in EPA 608, 401A, Apprentice Electrical, and HVAC electrical. He enjoys spending time with his family, both personal and work.
Richard Murillo – Service Technician
Richard has been with National Equipment since July of 2020. He joined the business after receiving his associate's degree in applied science/HVACR with a universal 608 license. Richard really enjoys the foodservice industry and diversity of the equipment he gets to work on. He tells his customers if he can't fix it, then its time for a new one! Personally, Richard enjoys camping & fishing, eating pizza and watching the Denver Broncos?!
Copyright © 2023 National Equipment Company| Website Powered by Beedash